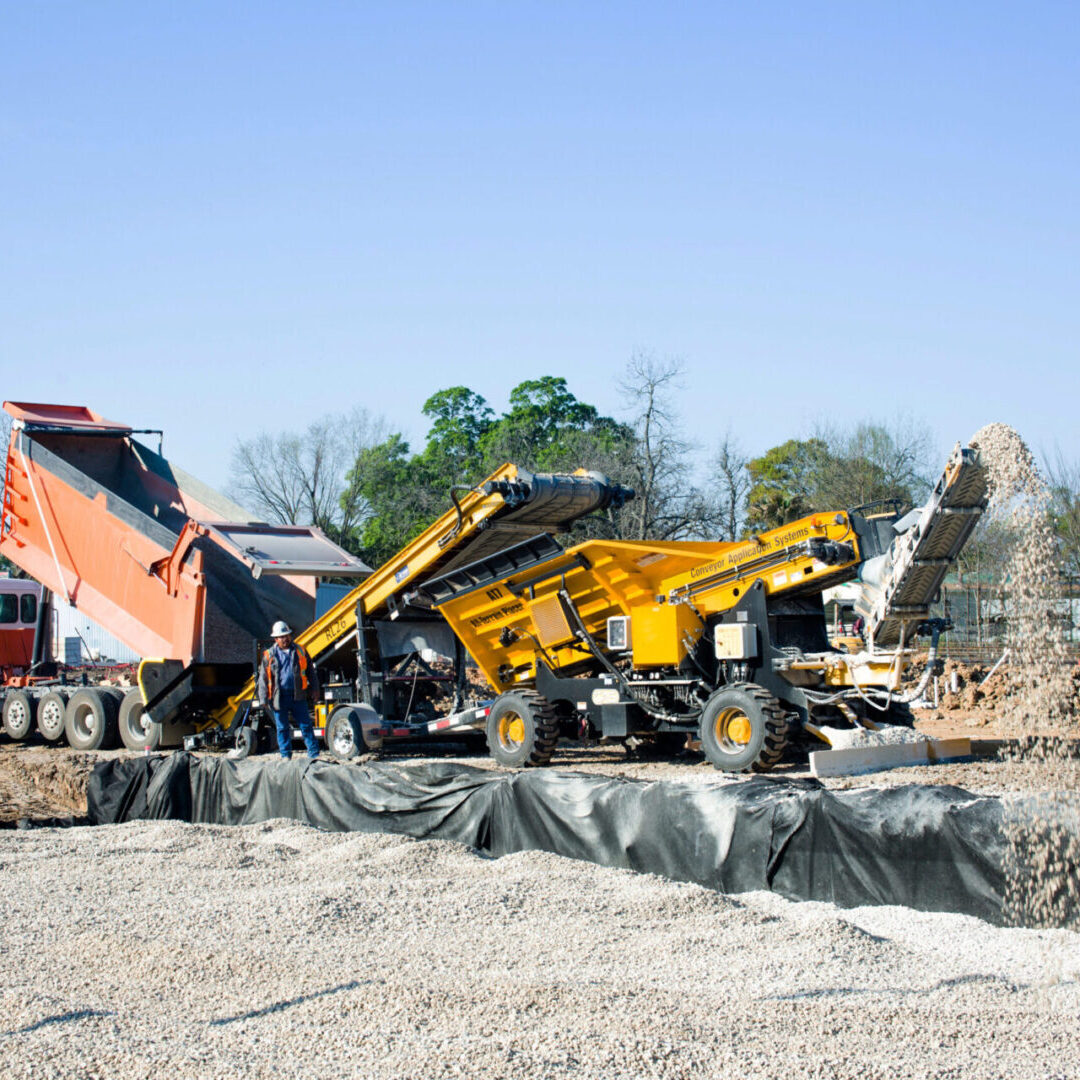 Complete Stone Slinger Services
Stone slingers / rock slingers are remote-controlled vehicles that use rapid conveyors to propel soil, sand, gravel or mulch up to 120 feet away. We can accurately place over 1000 tons per day.
Stone slingers spread material smoothly and rapidly in hard-to-reach places with accuracy and speed, making it the cost-effective replacement to traditional manual labor processes. 
Our goal is to save time, money and labor for our customers by delivering and placing material faster, farther, safer and more efficiently.
Coast-to-Coast SERVICE Coverage
Slinger Rental Company serves customers in numerous markets, including commercial & residential landscaping, earthwork, energy, industrial, and municipal. We are based in California, with yard locations and partners throughout the United States, and capable of servicing our loyal customer base from coast to coast. 
We look forward to working with you soon and showing you what our equipment and crews are capable of.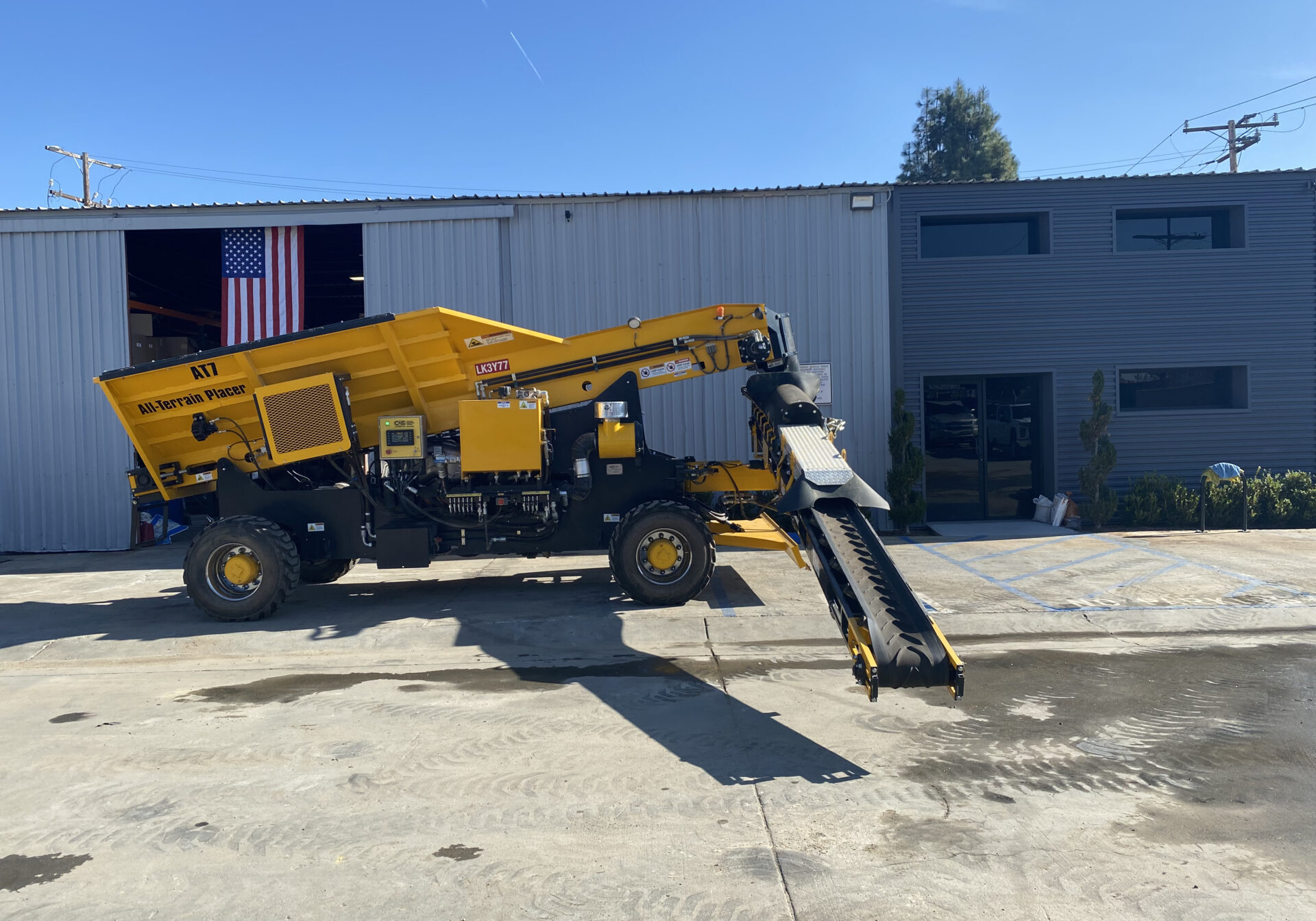 Stone Slinger Benefits
Precision Material Placement With Reduced Time, Cost & Risk
Benefits of our service can be uniquely specific based on your project.
Bottom line: a safer job site with less hassle and quicker turnaround saves you money.
We accurately sling many sizes of gravel, stone, rock, sand, soil, mulch, aggregate and and crushed miscellaneous base (CMB).
Lightweight amended soils
Ready to Get Your
Project Started?
Slinger Rental, headquartered in Paramount, Calif., covers the Southern and Central California regions and can provide service into all 50 states.